More Sketchies/School
Probably no updates for awhile - Busy with X-Men evolution runcycles and storyboards ( YES THIS IS WHAT I'VE BEEN WAITING FOR. Sabertooth vs wolverine - lets get it ON !)
Argg I just ADORE
The Constallation
s
characters. I couldn't help but draw Picey , ARGGG..FISHSTICKS?! I suggest you take a look at the blog if you haven't allready.
Picey is (c) Jessica Borutski and Chris Dainty :0
This was a design assignment - We had to draw charlie from All dogs go to heaven in a new pose. It dosnt look like don bluth charlie..more like ..watered down christmas special charlie. BUT...thumbnails and sketching was fun to do - heres the final product.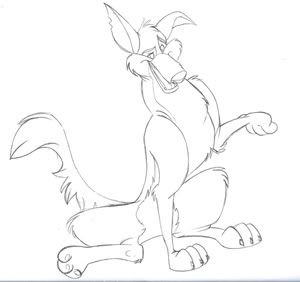 ARGGG CHARLIE SKELETONZ .