Links/Assignments/Girls
RUN , HIDE ! SCHOOL HAS STOLEN MY SOUL AND IT WILL STEAL YOURS TOO ! I have spent almost all the spare time I have doing hw and animation and I still feel like im behind. Hurray for no sleep this weekend :D
anyway , new LINKS ! I was eating on break today and went to see the algonquin newspaper and it had an artical about
Chris Dainty
, which was super cool to see a story on a grad from the program I was taking. And they gave a link to his and
Jessica Borutski
's blog - saWEET. I recall seeing her ' i love pandas ' video last year ( but then again who hasnt seen it ? :0 if you haven't your lame...just.kiddin..but honestly..really ) Go see all the wicked work they're doing ! SUPER..super inspiring.
onto school assignments - charlie from all dogs go to heaven . i spent 2 1/2 hours on muscles then was told to spend several more hours on it. sooo..this is what it looks like 2 hours later. Several means 2 right ? Im afraid im going to rip the paper soon lol.
its sad that my scanner made it look like blah.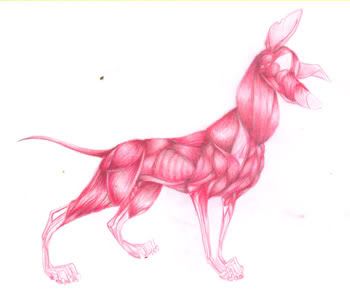 And some girls :) first one was done before school started , face is off but it was fun to do.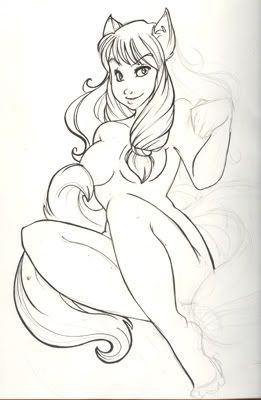 and some schoolkid doodles :0