end of school !!!!
SCHOOL IS OVER ! time for part time job and rent paying , OI ! but after seeing the grad openhouse i cant WAIT for 3rd year :D ! EXCITED IS ALL OVER ME
PLUS ! ee , dureing the schools demo reel i saw 5 THINGS THAT WERE MINE ! that was a total shock and surprise ! :D i got an animation in there ( you'll see it in the storyboard below whenshe flips back ) a centaur girl that will also be on this post - and my skeleton / character rotation as well as the gypsy commission i did that are on earlier posts - that blew my mind :0 - ahh i love all my teachers - they are all the greatist and..gently push me or kick me in the ass to do my best stuff lol.
anyway , here is some stuff i did for school - my fight storyboard with animation for my final cut into it ( im not posting the whole storyboard cuz..the beginning and the end i did like..a couple of nights before they were due..NOT A GOOD IDEA )
and the dialog scene from kinda just before the fight starts - i wish i had time to fix all the problems that there are - still , its the most complete dialog scene ive ever done !
NOW ONTO THE DOODLES :D
drawing i did of my zombie girl oc - trying something a little more realistic i dont know if i pulled it off lol
2 doodles i did after going to the disney exhibit in montreal on the bus ride back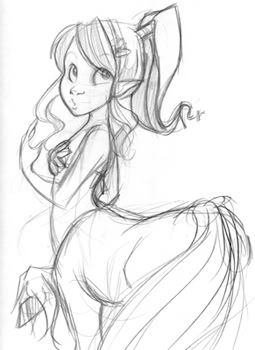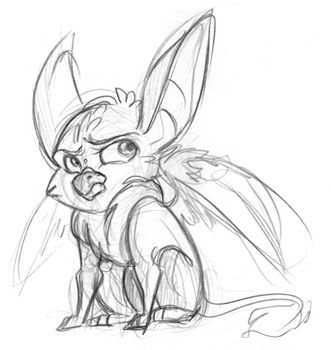 and some doodles i did in the caf - doodling away the time inbetween classes - the first one is a young version of a character i've had since grade 9 - 2nd is ..ariel , my friend wanted a porn star version which i declined lol
- thats all for now ! :D