Big Ears
Sketches while watching my friend play ff12. First my character as a veira ..then a moogle and that character as a moogle...then Fran ..whos like , the origonal veira..then HER as a moogle.
as you can see , i was going on a tangent.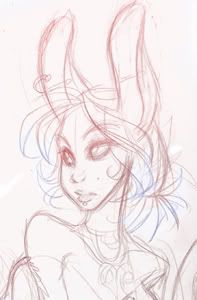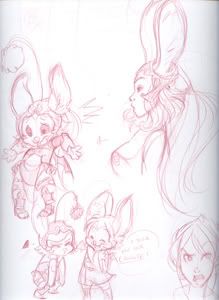 and a quick sketch of a skullkid i did while waiting for people to show up at drama.